We can't help feeling excited about Fantastic Beasts: The Crimes of Grindelwald – but at the same time we are sad that we still haven't got the Hogwarts letter we clearly are destined to receive. Have the owls lost their ways? Have our less talented siblings hidden the letters from us out of jealousy? We have to be getting one soon…. Magical things have happened to us! That one time when you were craving pizza and then there was a 50% discount deal for pizza couldn't be just a coincidence!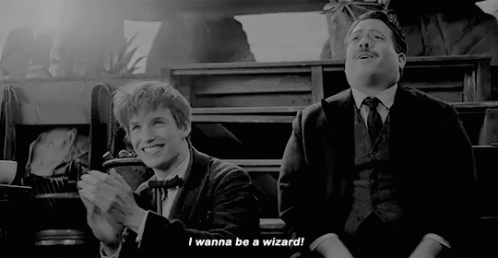 We don't know when you will be going to Hogwarts, but you can always practice making the best butterbeer so you can impress your wizard and witch friends later. After all, we aren't all Hermione who can master the spells in 3 minutes.
How to make Butterbeer:
Ingredients
1-quart vanilla ice cream
1/4 cup Butterscotch syrup
32 oz vanilla cream soda
Instructions
Mix ice cream and cream soda in a blender;
Put the mixture into a huge glass – put the glass in the fridge in advance to keep it chill;
Put whipped cream on top.
And voila, you have your butterbeer! Enjoy it while you wait for the letter. Or if you are really good at it, you may get hired to make one for Harry Potter!
Or use your phone to order food, fewer steps are required: www.foodpanda.com.
---